About Bumblebee Junk located at 11092 Tuxford St Office Location
At 11092 Tuxford St Sun Valley, CA, Bumblebee Junk is the best junk removal company to help you with junk hauling. Whether you need construction waste removal or house clearance service we're here to help. We specialize in customer satisfaction!
Bumblebee Junk has helped hundreds of people over the years in the Sun Valley area to rid themselves of all that excess "stuff" that's piled up. Let Bumblebee Junk handle your waste management service needs.
Call us today at 844-647-2727 for a free quote!
SUBSCRIBE TO OUR YOUTUBE CHANNEL:
https://www.youtube.com/channel/UCkN76WeRwU0FTDVlYVTH_4g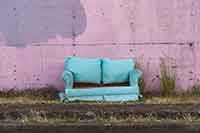 Located at 11092 Tuxford St #2 Sun Valley, CA 91352 Bumblebee Junk Removal Service works hard each day to offer the best yard waste or debris removal services in Sun Valley. Our goal is that you make us your go-to general junk removal company any time you need it.
We are here every day to give you the best possible removal and hauling options for garbage, debris and junk.. Visit us at 11092 Tuxford St or give us a call at
(844) 647-2727
for a FREE price quote.
Some of Our Top Service are Listed Below:
Junk removal Sun Valley, CA
Junk hauling Sun Valley, CA
Junk pickup Sun Valley, CA
Services We Provide:
Junk removal Sun Valley, CA
Appliance Removal Sun Valley, CA
Furniture Removal Sun Valley, CA
Mattress Removal Sun Valley, CA
Bulky Item Pickup Sun Valley, CA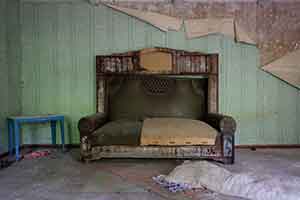 Our Junk Removal Sun Valley, CA Services
Yard waste
Garage Clean Out
Construction debris
Office clean out
Waste Management
Trash Pickup
Our Junk Removal Sun Valley, CA Social Media Sites
Facebook
Instagram
LinkedIn
Proudly Serving
Sun Valley, CA
BumbleBee Junk
11092 Tuxford St #2
Sun Valley, CA 91352
(844) 647-2727
Location
---
Latest Reviews
---
Opening Hours
---
Sunday 9:00 AM–4:00 PM
Monday 8:00 AM–6:00 PM
Tuesday 8:00 AM–6:00 PM
Wednesday 8:00 AM–6:00 PM
Thursday 8:00 AM–6:00 PM
Friday 8:00 AM–6:00 PM
Saturday 9:00 AM–4:00 PM
Nearby Places
---