As junk removal Burbank specialists we're proud to be able to donate as much as possible to local charities when you hire us for junk hauling or decluttering. If you haven't thought about it, it's one more good reason to use BumbleBee Junk. For more donation and money saving information we wanted to reprint a great article from MoneyCrashers website (written by Sarah Graves).
Whether the KonMari method has inspired you to organize and declutter your home or you're planning to move or downsize, you have to find something to do with all your excess stuff. Instead of tossing them in the trash — where they'll end up clogging a landfill — give them new life and donate them to someone in need.
There are tons of money-saving benefits to organizing. And few things make it easier to let go of possessions you don't need than knowing your household goods, furniture, clothes, shoes, books, and electronics are going to a worthy cause. But to maximize the good your stuff can do, it's critical you know the best places to donate different types of merchandise.
Best Places to Donate Used Stuff
Different charities use your donated goods in different ways. Generally, those that accept a wide variety of goods — like Goodwill and Salvation Army — sell used merchandise in thrift stores and use the money to support their programs.
Others, typically those that accept specific types of goods — like Furniture Bank Network and One Warm Coat — give your donated effects directly to those in need.
Motley Fool Stock Advisor recommendations have an average return of 618%. For $79 (or just $1.52 per week), join more than 1 million members and don't miss their upcoming stock picks. 30 day money-back guarantee. Sign Up Now
Ultimately, what matters when you're looking for the best charities to donate to is that those in need get the maximum benefit from your donations.
Where Can I Donate General Household Goods?
Generally, charities that take donations of household goods allow donations in all categories — including furniture, clothing, toys, books, electronics, vehicles, appliances, housewares, and sometimes bedding — provided they're clean and in good condition.
That means clothes must be free of stains and tears, electronics must work, and nothing donated can be broken or missing parts.
1. Goodwill
With more than 3,200 thrift stores around the country, Goodwill is one of the most popular places to donate used goods. Goodwill sells your donations in brick-and-mortar Goodwill stores and on online auction site shopgoodwill.com.
It also partners with Dell to collect electronics, which Dell recycles or refurbishes to benefit local communities. If you'd like to drop off a computer for recycling or refurbishment, visit the Dell Reconnect partnership site to discover whether the service is available through your local Goodwill.
Goodwill uses the proceeds from the sale of donated goods for employment training and job-placement programs. Specifically, Goodwill serves those with barriers to employment, including individuals with disabilities, those with limited work history, recipients of government support programs, those with language barriers, and those who've experienced corporate downsizing.
Goodwill accepts:
Clothing and shoes
Toys and games
Housewares
Electronics
Appliances
Furniture
Books
Sporting equipment
Collectibles
Jewelry
Cars, trucks, SUVs, boats, and campers
Simply drop off your donations at your local Goodwill donation center, which you can find using the store locator on the Goodwill website. Some Goodwill locations offer pickup services for heavy items like furniture. To find out whether this service is available in your area, contact your local Goodwill store.
2. Salvation Army
Another highly popular charitable organization, the Salvation Army has convenient locations in more than 7,000 U.S. towns and cities. Like Goodwill, Salvation Army sells donated goods in its thrift stores, using the proceeds to fund their programs. It also occasionally brings donated effects directly to those who need them.
The Salvation Army assists those in need across various categories, including survivors of domestic violence, homelessness, human trafficking, and natural disasters. But proceeds from the Salvation Army's thrift stores specifically fund its adult rehabilitation centers, which help those with drug and alcohol addiction overcome their addictions, build work skills, and restore their families.
The Salvation Army accepts:
Clothing and shoes
Toys and games
Housewares
Electronics
Appliances
Furniture
Books
Sporting equipment
Cars, trucks, SUVs, boats, and campers
You can deliver your donations yourself at a local drop-off location, which you can find by searching the Salvation Army's thrift stores website. Or you can schedule a home pickup. Just enter your zip code on the site, list your donations for pickup, and schedule a pickup date.
And you don't have to be home for the pickup. You can leave them outside marked with an "SA" for Salvation Army.
3. Habitat for Humanity
Although slightly less prevalent, with only 900 locations across the U.S., if you have a Habitat for Humanity ReStore in your area, it's an excellent place to donate all sorts of gently used home goods, including less commonly accepted supplies, like building materials and tools.
As with other thrift stores, it resells your donations at a fraction of the typical retail price and uses the proceeds to fund its programs.
Habitat for Humanity is a nonprofit organization that provides affordable housing for those in need in the U.S. and worldwide. It works to build and repair homes.
Habitat for Humanity accepts:
Furniture
Appliances
Housewares
Building materials
Tools
Farm equipment
Construction equipment
Cars, trucks, SUVs, motorcycles, snowmobiles, boats, recreational vehicles (RVs), and campers
Airplanes
You can donate smaller wares by dropping them off in person at your nearest Habitat for Humanity ReStore, which you can find by searching the store locator on the ReStore donation page. For larger loads, you can schedule a free pickup. Just contact your local store to schedule it.
4. Pickup Please/ Vietnam Veterans of America
Though less widespread than other organizations, if Pickup Please offers services in your area, it's both a worthy and convenient organization to donate to. Operated by the Vietnam Veterans of America (VVA), it sells your donated goods to generate funding for their local, state, and national programs.
Despite the name, the VVA helps all U.S. veterans, not just those of a particular war or age group. Its work includes helping homeless and disabled vets and financing their medical care. It also has a strong mission to help women and minority veterans.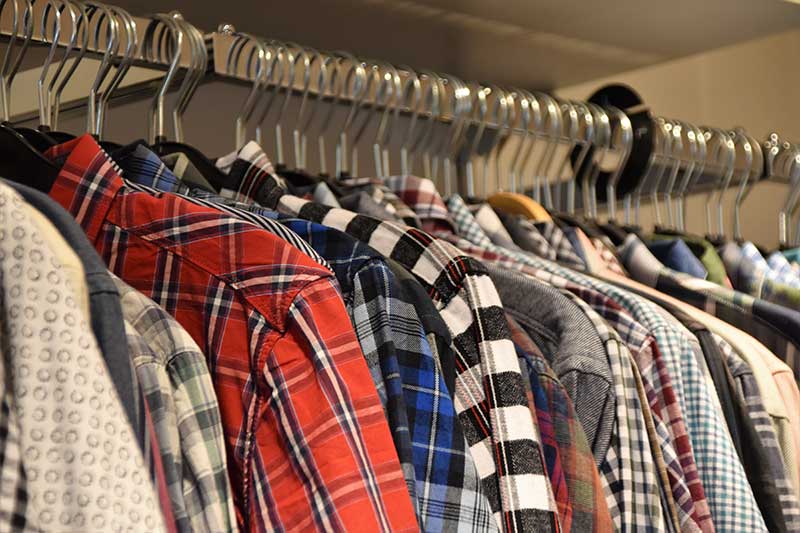 Pickup Please accepts:
Clothing and shoes
Housewares
Baby gear
Toys and games
Appliances
Electronics
Toys
Books
Sports and exercise equipment
Musical instruments
Tools
Lawnmowers
Small home furniture
Pickup Please makes it easy to donate: Gather your donations, schedule your pickup online, leave your labeled boxes outside your door, and within 24 hours, someone from the organization will come to get your unwanted stuff, leaving a convenient tax-deductible receipt behind.
To schedule a pickup, visit the website and enter your zip code. Currently, the service is only available in:
California
Colorado
Connecticut
Delaware
Florida
Louisiana
Michigan
New Jersey
New York
Oregon
Pennsylvania
Maryland
Virginia
5. AMVETS National Service Foundation
The AMVETS National Service Foundation operates in 22 U.S. states and has been serving U.S. veterans since 1944 (AMVETS stands for "American veterans").
It operates physical thrift stores where it sells your donations to fund its veteran assistance programs, such as community outreach and job training.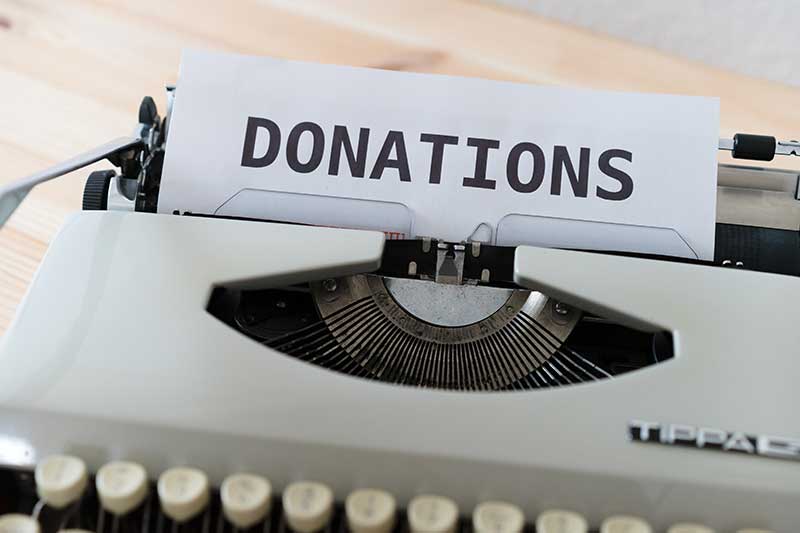 AMVETS accepts donations of:
Clothing and shoes
Jewelry
Appliances
Furniture
Housewares
Seasonal decorations
Books
Toys and games
Electronics
Bedding
Bicycles
Sports and exercise equipment
Visit the AMVETS donation pickup information page to make arrangements. The website only allows for scheduling in certain states. If you're a resident of another state, call 866-294-4488 to see if it's available in your area.
If pickup service is available, pack everything into boxes and leave your donation on your doorstep by 7:30am the day of pickup.
6. Planet Aid
The mission of Planet Aid is in the name — it aims to keep as many textiles out of landfills as possible while helping individuals in impoverished nations.
To that end, it collects all kinds of used fabrics — such as used clothing other charities won't take in addition to linens. And it sells, recycles, and reuses them in whatever way it can.
Planet Aid resells the used fabrics in developing countries, where there is more demand for it, creating jobs and a source of affordable clothing for impoverished individuals.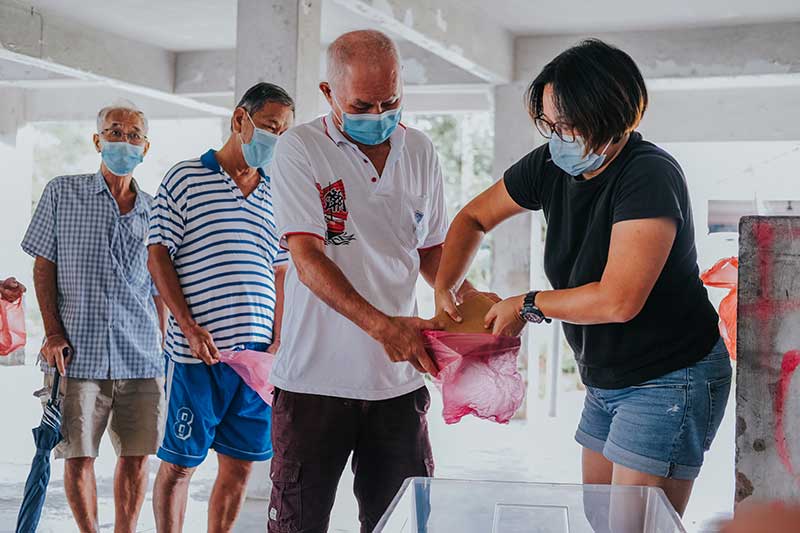 Planet Aid accepts:
Bedding, towels, and curtains
Clothing
Shoes
Sleeping bags
Socks, underwear, and bras
Stuffed animals
Put all your donations into a bag and drop it off at one of Planet Aid's thousands of yellow drop-off bins around the country. Find one by clicking the Find a Bin page on its website.
Note that Planet Aid accepts all clothes, linens, and textiles, including those with holes, stains, and tears. The only things the charity rejects are dirty, wet, or moldy fabrics.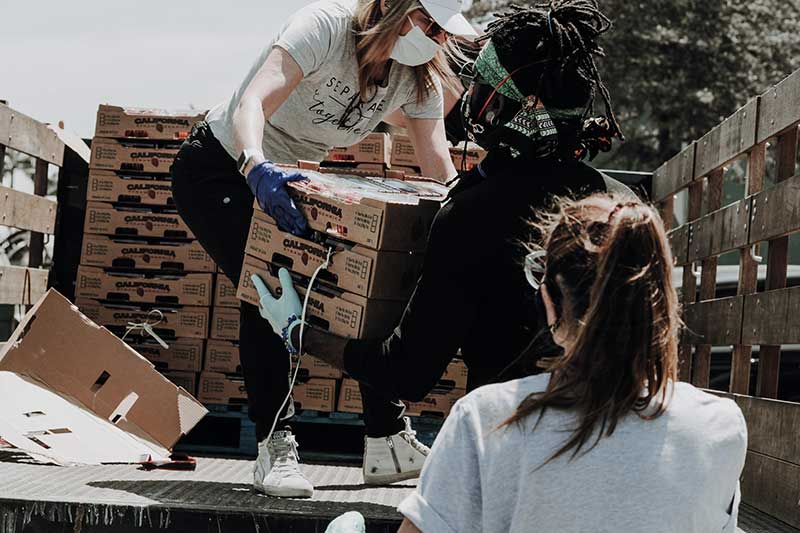 7. Animal Shelters
Animal rescues and pet shelters almost always need donated supplies. That includes anything you'd imagine using with your own pets, such as old linens like blankets and bedsheets to line beds and cages and old towels and washcloths to bathe animals.
And if you've recently lost a pet, switched their diet, or just purchased something your animal won't eat, they're happy to take donations of leftover food and pet treats. They can even take donations of some human foods, such as hot dogs or cheese to use as pill pockets or peanut butter to use for treats.
Depending on where you donate the supplies, your gifts could help animals rescued from abusive situations, abandoned animals, or animals awaiting adoption by their forever families.
Check with your local animal shelter to see what they need, but often, animal shelters accept:
Bedsheets
Blankets
Towels
Washcloths
Grooming supplies
Pet food and pet treats
Pet toys
Trash bags and paper towels
Cleaning supplies
Office supplies
Start with an Internet search to locate animal shelters or rescues near you. Some animal shelters have donation information available on their websites.
If not, call the shelter and ask if they're taking donations. They can tell you exactly what kinds of donations they're willing to accept and the preferred condition.
For example, most organizations aren't picky about wear to used linens, but some require they not have stuffing, such as a down comforter. If you're donating linens, ensure they're clean before dropping them off.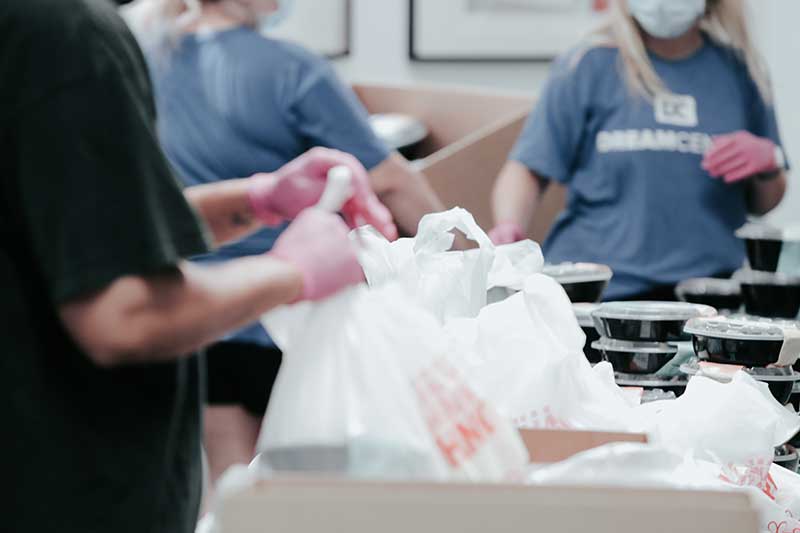 Where Can I Donate Furniture & Heavy Loads?
While most organizations that accept general household goods also take furniture, there are compelling reasons to donate directly to a furniture-specific charity.
For example, when you donate to a furniture bank, it gives your used furniture directly to people who need it. Also, organizations that specialize in furniture donations typically offer pickup services.
Only donate furniture if it's clean and in good condition. Some light wear and tear are OK. But the furniture must be free of broken parts, and upholstery must be free of tears and stains.
Additionally, furniture must be free of anything that could injure someone, such as having nails, screws, or springs poking out.
8. Furniture Bank Network
The Furniture Bank Network operates in 34 states, giving all accepted furniture directly to those in need. That often includes formerly homeless individuals working to get back on their feet financially.
It also includes the working poor, people escaping domestic violence, unemployed individuals, and immigrants. When necessary, Furniture Bank Network also helps those who've survived fire, robbery, or natural disasters.
The network is actually a directory of furniture banks — a way for donors to find local organizations where they can donate their used furniture for reuse in their communities.
Furniture Bank Network accepts:
Furniture
Housewares
Cars
Networked furniture banks pick up donations. Visit the locator page on the network's website to find one near you. Then call to schedule a pickup. The driver will inspect the furniture's condition on pickup, and the bank reserves the right to refuse any donations that don't meet its standards.
These banks also offer free pickup and towing for donated cars and recreational vehicles.
9. PickUpMyDonation
PickupMyDonation finds local charities that can pick up your donations. That makes it a convenient option for those who are unable to deliver heavy goods that require special vehicles, such as pickup trucks or trailers, to transport.
PickUpMyDonation assists nonprofit thrift stores in your local area, so the causes you can support depend on what's available.
PickUpMyDonation accepts:
Large furniture
Large appliances
Large rugs
Cars and trucks
Lawnmowers
All-terrain vehicles (ATVs) and snowmobiles
Visit PickUpMyDonation and enter your zip code to make a donation request, which includes listing the items you want to donate. PickUpMyDonation informs charities of your donation's availability.
If one of them expresses interest, you can choose which one gets it. Then the thrift store will schedule a pickup.
10. Donation Town
Like PickUpMyDonation, Donation Town connects you with local charities that offer pickup services. So if you have large furniture to donate, you don't have to worry about how to get it there.
But unlike PickUpMyDonation, Donation Town also links you to charities that can accept a wider variety of items, such as household goods and electronics, making it a convenient option if you have a bulk donation after decluttering or downsizing or simply lack transportation or time.
Donation Town accepts:
Furniture
Clothing
Bedding
Appliances
Kitchenware
Home decor
Office supplies
Toys
Tools and hardware
Sports equipment
Electronics
Cars, trucks, RVs, trailers, and boats
Visit Donation Town's website and enter your zip code to get matched with a list of local charities that offer free pickup. Choose your charity from the list and contact them to schedule a pickup at a time convenient for you.
Where Can I Donate Clothing?
Thrift stores like Goodwill and Salvation Army take clothing for all sizes and demographics. But they sell those clothes to raise funds for other programs.
For some clothing types, you can do more good by making sure your gently used garments end up in the closets of the people who need them but can't otherwise afford them.
For example, some charities specialize in business attire for job interviews, coats for the winter, or formalwear for high school proms.
11. Dress for Success
If you're a woman with gently used business attire to donate, look no further than Dress for Success.
Dress for Success helps lower-income women worldwide achieve financial independence by providing them with professional attire to secure employment.
When a woman has a job interview, she can schedule an appointment with Dress for Success. The international nonprofit then works with her to find an outfit to inspire confidence for her interview. It also provides support services to prepare women for thriving in the workplace.
Dress for Success accepts:
Women's new or nearly new suits
Women's business apparel
Women's shoes
Handbags
Jewelry and accessories
New, unopened, unexpired cosmetics
Drop off your donation at your nearest Dress for Success affiliate. You can find it by searching the affiliate list on the website.
Note that all donations must be laundered or dry cleaned and ready to wear. They also don't accept donations that require repair.
12. Career Gear
An unaffiliated men's version of Dress for Success, Career Gear outfits lower-income men with the business attire they need to successfully secure employment, thereby helping men reach financial independence and become stronger members of their communities.
Career Gear also has a few unique programs that specialize in helping specific demographics, like formerly incarcerated individuals returning to the workforce, veterans returning to civilian life, or teens entering the workforce for the first time.
Career Gear accepts:
Men's new and nearly new suits
Men's dress pants
Men's blazers and sports coats
Men's dress shirts
Men's business casual apparel
Men's dress shoes
Belts
Overcoats
Ties
New black or brown socks
Watches and tie clips
Backpacks, satchels, and briefcases
Career Gear is not as widespread as Dress for Success. It currently has affiliates only in:
New York City, New York
New Haven, Connecticut
Jersey City, New Jersey
Baltimore, Maryland
Houston, Texas
San Antonio, Texas
Washington, D.C.
It's possible to ship clothing to them, though shipments are currently on hold during the COVID-19 pandemic. For updated information on Career Gear operations during this time, email [email protected]
13. One Warm Coat
Nonprofit One Warm Coat drop-off boxes pop up nationwide in the fall and winter to help local charities distribute warm winter coats to those in need.
One Warm Coat provides the tools and resources local businesses and organizations need to hold coat drives. It then partners with local nonprofits, schools, and charities to distribute the coats to those in need — providing free warm coats to adults and children in poverty across the U.S.
One Warm Coat accepts:
New coats
Clean, gently worn coats with no holes, tears, or stains
Visit One Warm Coat's donation page to find a local coat drive. Most coat drives take place during the fall and winter. If there is currently no coat drive in your area, you can start one.
14. Soles4Souls
Soles4Souls is an international organization that accepts donations of new and gently worn shoes and clothing. Like many other charities, it redistributes your donations to those in need.
But this unique charity does more than repurposing your donated goods. It also uses them to help lift those in developing countries out of poverty.
Soles4Souls says it turns your unwanted things into an opportunity by keeping them out of landfills and redistributing them to those in need across the U.S. and worldwide. It distributes new shoes and new clothing to those in need.
It also helps those in poverty launch their own businesses and gain financial independence by using your used shoes and clothing as resalable stock.
Soles4Souls accepts:
New shoes
Gently worn shoes
New clothing
Gently worn clothing
You can donate your shoes and clothing at a drop-off location near you, which you can find by using the locator on the donation page. Note that not all locations accept clothing, so call ahead to confirm before dropping anything off.
You can also ship your donation for free with Zappos for Good, which provides a prepaid UPS shipping label for up to 50 pounds of shoes and clothing.
Whether you drop off or ship your donation, don't forget to include the donor form.
15. Becca's Closet
Many people wear formal attire like bridesmaid's dresses and prom dresses once. But your gently used occasional wear is a dream come true to a high school junior or senior who can't afford to buy their own dress for the prom.
Becca's Closet, a national nonprofit, collects donated formal dresses and distributes them to low-income high school girls. Their mission is to ensure no girl has to miss her prom because she can't afford to be there.
Becca's Closet accepts:
New or gently worn formal dresses in contemporary styles (less than 5 years old)
Bridesmaids gowns
Women's dress shoes
Costume jewelry
Small dressy purses and handbags
Becca's Closet has chapters all over the country, and each chapter handles its own donations and distribution. So start by searching for a chapter near you on the Becca's Closet website. Then contact that chapter directly for information on how to donate.
Note that no chapter accepts dresses with stains, rips, holes, tears, or pulls. They also refuse outdated styles. Essentially, if a current teen wouldn't wear it, Becca's Closet can't use it.
Where Can I Donate Toys & Baby Gear?
Many charities accept specific donations of kids toys — and that's fantastic news for parents whose homes are often overrun with them. But when it comes to decluttering our homes, toys are a unique challenge.
And know that some charities that accept kids toys also take donations of gently used baby gear, such as cribs, high chairs, car seats, activity centers, baby gyms, and baby swings and gliders.
16. Stuffed Animals For Emergencies
Do you have a collection of stuffed animals your kids have outgrown? Stuffed Animals For Emergencies (SAFE) takes donations of new and gently used stuffed animals and other children's items, cleans them, and then distributes them directly to children who've experienced a traumatic or emotional situation.
All donations go directly to children living through traumatic situations, such as fires, accidents, illness, neglect, abuse, homelessness, and natural disasters.
SAFE accepts:
New or gently used stuffed animals (nothing battery-operated)
Books
Coloring books and crayons
Blankets
Children's clothes
Baby items
Due to the current coronavirus pandemic, donation options are limited. You must wash any gently used stuffed animals using their cleaning guidelines.
And if you don't live near one of the two currently open chapters, you must ship your stuffed animals to its only open urgent-need location located in Virginia.
But if you have an extensive collection to donate, you can save them for after the pandemic ends. Or organize your own SAFE drive, especially if you live in an area recently hit by a natural disaster.
17. Baby2Baby
As the name implies, Baby2Baby collects your donated goods and redistributes them to children who can use them.
In ordinary times, Baby2Baby has an extensive list of gently used items they accept. It even takes car seats, which are donatable but not resalable due to state laws in many areas. However, because of the ongoing COVID-19 pandemic, options for donating are currently limited.
Baby2Baby distributes your donations to children in need, including those in poverty, homeless shelters, hospitals, foster care, domestic violence programs, or those who've lost everything as the result of a natural disaster.
Baby2Baby is currently only accepting donations of:
New diapers
New wipes
New formula
New hygiene items, such as soap and shampoo
Currently, there's only a single location open — their headquarters near Los Angeles. You can mail donations there or you can join with friends and organize a donation drive. That lets you bulk-mail everything together while doing maximum good for children in need.
Alternatively, hang onto your baby gear for now and donate after the pandemic is over.
18. Local Nurseries
You can also donate things your child no longer needs to their day care or preschool. A for-profit preschool or nursery isn't tax-exempt, so there's no tax deduction for donating. But it still allows you to keep your stuff out of a landfill.
Alternatively, many religious organizations run preschools and day cares, and these are tax-exempt organizations. Plus, since they often offer their services for a low cost or free, they typically have a greater need for donations.
Local preschools, day cares, and nurseries accept:
Toys
High chairs
Baby gyms
Activity centers
Diapers
Wipes
Cribs
Blankets
Sheets
Every preschool, daycare, or nursery has different needs, depending on their funding. So if you have a lot of stuff to donate, start with a local religious organization. If you've taken advantage of their free babysitting services in the past, it's an especially nice way to give back.
Your day care or preschool may have less need, especially for furniture like cribs, but it never hurts to ask. So start by talking with your school's administrator.
Also ask if there are any guidelines for prepping the toys or baby gear first.
19. Pregnancy Centers
Local nonprofit pregnancy and family planning centers are another place to donate gently used baby gear. These community organizations assist those with few financial resources, including the uninsured or underinsured.
Demographically, the mothers are typically young and facing unplanned pregnancies with few places to turn for support. They help them get their families started on the right foot with medical care and supplies for their children.
Pregnancy centers accept:
Baby clothes
Maternity clothes
Stollers
Cribs
Diapers and wipes
Car seats
Swings
Bouncy seats
High chairs
To find one, try an online search using terms like "pregnancy center," "women's care center," or "women's clinic" plus "near me." Typically, these nonprofit centers have donation pages on their websites that list the types of donations they accept with information on how to donate.
Where Can I Donate Books?
Most of us tend to read a book only once, meaning it's left to become clutter — forever collecting dust and taking up space on our shelves. But knowing your books will go to a good home can make the process of letting them go much easier.
20. Operation Paperback
Operation Paperback ships books directly to American troops serving overseas as well as veterans and families at home, thereby providing military service members an escape into the comfort of a riveting book.
Plus, sending mail to service members reminds them you care and thank them for their service.
You mail your books directly to active-duty service members, veterans, or their families, including those currently serving overseas, in wounded warrior programs or veterans hospitals, or awaiting redeployment or reunification.
You can even mail children's books to deployed soldiers to read to their kids via webcam.
Operation Paperback accepts:
Gently used fiction of any genre
Gently used nonfiction
Gently used children's books
Register on the website to become a volunteer shipper. Once you sign up, you can list the genres of books you have. Then the charity gives you a customized address list based on the books you have to donate. Insert a standard shipping letter or your own customized note, and then drop your books off at the post office.
21. Better World Books
Partnering with libraries, booksellers, wholesalers, and individuals globally, Better World Books resells donated books through its website and uses the income to fund literacy programs.
Better World Books' mission is both environmental and social. It keeps discarded books out of landfills, thereby aiding the planet. And it resells them to fund literacy around the world.
Its programs include donating books — for every book sold, it donates a book to someone in need. It also provides literacy grants to libraries and educational nonprofits.
Better World Books accepts:
Fiction of any genre, paperback and hardcover
Nonfiction, paperback and hardcover
Rare books
Children's books, including unused workbooks and activity books
College textbooks, published within the last 10 years
Foreign-language books
Audiobooks on CD
DVDs and Blu-ray discs
Video games, U.S. only
Use the website location finder to find a local dropbox. Fortunately, Better World Books' drop boxes are prevalent in the U.S. and U.K.
If there isn't a dropbox near you, you can ship them your books, but they don't provide prepaid shipping labels at this time.
All donated books must be in resalable condition: free of mildew, mold, excessive dust or dirt, notes, underlining, or highlighting. They must also be free of excessive spine damage and not have missing pages or covers.
22. Local Libraries
Libraries rely on monetary donations, grants, and government funding and are often short on all three. Therefore, most are happy to accept your preowned books, CDs, and DVDs, provided they're in good condition. It helps them keep their shelves stocked with adequate material to serve the local community.
Occasionally, they even sell used books to fund library services, events and activities, or community initiatives.
Local libraries accept:
Gently used fiction of any genre, hardcover and paperback
Gently used nonfiction, hardcover and paperback
Gently used children's books, hardcover and paperback
Audiobooks on CD
DVDs
Before heading to your local library with a carful of books, call to ensure it's accepting donations and ask what the guidelines are. Most allow a drop-off any time during regular business hours.
Where Can I Donate Electronics?
Disposing of used electronics is problematic. Toxic substances like lithium batteries, mercury, lead, and cadmium fill our old computers, cellphones, and TVs, according to Consumer Reports. So simply throwing them in the garbage is dangerous.
One potential solution is to recycle electronic waste through a certified e-waste recycler. But you can do additional good when you donate your electronics.
Never rely on the donation center to wipe your device of all personal information for you. If you're not sure how, follow Wirecutter's instructions.
23. National Coalition Against Domestic Violence
The National Coalition Against Domestic Violence (NCADV) provides services to survivors of domestic abuse.
Proceeds from the sale of refurbished electronics support the programs and services provided for survivors of domestic abuse as well as the advocates and allies who work on their behalf.
Its mission includes changing the cultural conditions that lead to domestic violence: patriarchy, privilege, racism, sexism, and classism.
NCADV accepts:
Cellphones
Laptops
MP3 players
Digital cameras
Video game systems
Package your donation for shipping, and then visit the donation page on the NCADV website. If you're shipping more than three devices, you qualify for free shipping and can fill out a label to have your donation shipped through FedEx.
Otherwise, you'll print a special Li-ion battery label for your package and ship it using any mailing service.
24. National Cristina Foundation
Computers are crucial for navigating today's tech-dependent world. So your donation to the National Cristina Foundation provides access to a necessary resource for low-income individuals.
Note that the National Cristina Foundation doesn't personally receive the computers. It's actually a donation platform that connects donors to local charitable organizations seeking donations.
Your used computer allows an individual in need to get access to an education or job. Or it helps someone with a disability learn new skills or an older adult connect with loved ones.
Because the Cristina Foundation connects you with local charitable organizations, the possibilities are limitless. You simply choose the organization that resonates most.
The National Cristina Foundation accepts:
Desktop computers
Laptops
Monitors
Software
Printers
Visit the technology donation platform at the National Cristina Foundation website and enter your zip code into the locator. Then review the list of prescreened and prequalified nearby organizations seeking donations.
Choose one, enter your contact information, and confirm your donation and submission method (drop-off, pickup, or shipping). A representative will then be in touch to complete the process.
25. Cell Phones For Soldiers
If you have an old cellphone in any condition, you can donate it to Cell Phones For Soldiers, which provides free communications services to military members and veterans.
Cell Phones For Soldiers connects active-duty service members, veterans, and their families with domestic and international minutes by partnering with a federal cellular provider so troops can call home at no charge.
It does so by selling donated cell phones and other electronics and using the proceeds to buy soldiers prepaid calling cards.
Cell Phones For Soldiers accepts:
Cellphones
Smartphones
MP3 players
Laptops
Tablets
You can opt to ship electronics directly to Cell Phones For Soldiers or drop them off at a partner location. Visit the donation page to print a shipping label or discover a partner location near you.
The organization prefers gently used electronics, as they command a higher selling price. But Cell Phones For Soldiers takes electronics in any condition. Whatever it can't refurbish and resell, it sells to recyclers, so even recycling has some monetary benefit.
Where Can I Donate Vehicles?
If you don't stand to get much by trading in your old vehicle, you can donate it to charity instead. You'll still benefit financially from the tax write-off if you itemize on your taxes. And it has the potential to do a whole lot of good for a cause you care about.
Cars are highly valuable donations for charitable organizations because they sell at auction for several hundred to thousands of dollars, according to vehicle paint meter manufacturer FenderSplendor.
That even includes cars that aren't in running condition, which can be recycled for their scrap metal and parts, potentially bringing in a few hundred dollars, according to New York-based salvage company Cash Auto Salvage.
And while many general charities accept donations of cars, going with one that specializes in vehicle donation can come with perks. These include helping you sort out any title issues, directing your donation to specific causes, and even the potential to donate a vehicle that doesn't run.
Before you donate your car, make sure it's clean. And do a thorough search for any receipts or papers with identifying personal information.
26. Volunteers of America
The nonprofit organization Volunteers of America cares for individuals in a variety of ways.
It provides support for at-risk youth, disabled individuals, and homeless people. It also provides for basic needs like food and clothing for those in poverty or otherwise without resources, such as people who've gone through natural disasters.
Additionally, it provides access to mental health services, including substance abuse services. And homeless people, veterans, and formerly incarcerated individuals can get housing assistance through the organization.
Volunteers of America accepts:
Cars and trucks
Boats
RVs
Call the organization at 833-300-5737 or visit the donor page on their website and fill out the online form. A representative will pick up your vehicle at a time convenient for you, and within 30 days of the sale of your vehicle, you'll receive a donation receipt for tax-deduction purposes.
27. National Kidney Foundation
The National Kidney Foundation works to increase awareness of kidney disease. It also provides support and guidance for kidney patients and their families and funds research for treatment and prevention.
After you donate your car, the organization sells it at auction to fund its programs. If your vehicle isn't in running condition, the foundation has it recycled for parts.
The National Kidney Foundation accepts:
Cars and trucks
Boats
Motorcycles
Motocross bikes
Power sports equipment, such as ATVs, snowmobiles, and Jet Skis
Construction equipment
Farm equipment, including tractors with a serial number
To donate your vehicle, call the National Kidney Foundation at 800-488-CARS (2277) or fill out the form on the donor page of their website. Then simply schedule a pickup time that's most convenient for you.
The foundation accepts all vehicles, whether they run or not, as long as you have a title. They'll send you a receipt detailing the sale price of your vehicle within 30 days of the sale.
28. Donate A Car
Donate A Car isn't a charity in and of itself. It's a service offered by North American auto auction company IAA Donation Division. It picks up and auctions off your car, allowing you to choose which of its 300 charity partners receives the profits of the sale.
That streamlines the process for charities and donors — allowing charities to focus their resources on their programs and donors the ease of choosing their cause and the ability to access the donation process in any of the 50 U.S. states.
Partner charities include organizations like the American Diabetes Association, The Humane Society of the United States, the American Red Cross, and the Cancer Research Institute.
Donate A Car accepts:
Cars and trucks
Boats
Motorcycles
RVs, motorhomes, and trailers
ATVs and off-road vehicles
Visit their website to pick your cause. Then fill out a donation form with your contact information and the vehicle you'd like to donate. A representative from Donate A Car will pick it up and sell it for the charity.
The charity receives the net profit from the sale, which generally comes to about 70% of the proceeds — the sale price minus towing, advertising, and auction costs. About five days after they pick up your vehicle, Donate A Car will mail you a receipt.
Final Word
In addition to big national charities, plenty of local organizations can use your donations to help people right in your community. For even more ways to donate, including ideas for donating locally, see our articles on:
Where to donate furniture
Where to donate clothing
Where to donate toys
Where to donate books
Where to donate computers and electronics
Where to donate vehicles
No matter what you have to donate, there's likely a cause that's found a creative way to repurpose or redistribute your things for its charitable programs.
Jump to
This was a really exhaustive article and MoneyCrashers went into minute detail, but if you'd rather just make one call and forget about it, knowing that your discards will be put to good use when appropriate, call the premier Burbank junk hauling team!