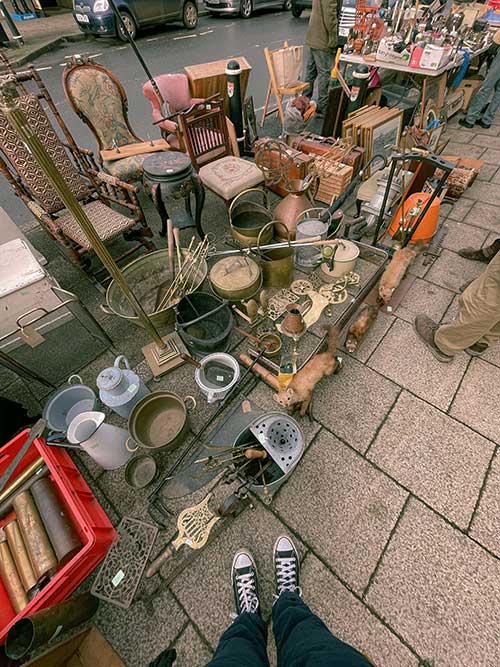 Junk Hauling in Burbank, Glendale
Burbank junk removal is only a phone call away. We like to think of ourselves as the preeminent Burbank junk removal company since we're located virtually in Burbank. We're on Tuxford St. in Sun Valley, Burbank's next-door neighbor. Whether you're looking for junk pickup at your Burbank home or office, help with bulky item pickup or removing the trash and debris that accompany construction or demolition, BumbleBee Junk has you covered. Glendale, CA too, is just a stone's throw from us so when you're faced with a mountain (or molehill) of junk in Glendale, you know who to call!
Junk Pickup Burbank
When you find you need junk removal services in Burbank, CA, pick up the phone and call the junk pickup professionals at Bumblebee Junk. When you call, we'll arrange a time to pick up your junk, trash, debris, detritus or whatever you call those things that you need hauled away.
As we say, we are professionals. That means your junk gets removed and your home or office is left spacious and clean. It doesn't matter if your junk is those old CDs gathering dust in your garage or the ancient refrigerator you've got to get rid of, BumbleBee Junk can handle it. Our team has the equipment and experience to haul away the largest loads—or a small pile. Our fleet of trucks and trailers is ready to cart away that junk that's taking up space (and affecting you psychologically). Once we've removed it your areas are swept clean allowing you to breathe easy and enjoy the extra (clean) space that your junk used to occupy.
Commercial and Residential Burbank Junk Removal
Low Cost Junk Hauling
Burbank home or office, we'll be there to remove your junk. From boxes to old clothes. Old appliance removal to mattress removal. If it's something you no longer want or need it's "junk" and we'll take it away.
We're also the best value in the area. You can save hundreds using BumbleBee Junk. Talk to our friendly staff to schedule a time for junk removal in Burbank, Glendale or any SFV location. We are committed to customer satisfaction and will do WHATEVER it takes to exceed your junk removal needs. If we need to meet on-site, we'll do so to determine your needs and provide you with a free quote and let you know exactly what we'll be doing. Our junk removal business depends on customer satisfaction. Let BumbleBee Junk exceed your expectations!
Sample Junk Removal Items
Office Junk (furniture, equipment, etc.)
Old Appliance Removal
Patio Furniture Removal
Old Mattress Removal
Click here for acceptable junk removal items.
Other Areas we serve:
Los Angeles Junk Removal
Junk Removal San Fernando Valley
Junk Removal Van Nuys
Junk Removal Simi Valley, CA
Directions from Burbank, CA to BumbleBee Junk: