Los Angeles Junk Removal Service Sees Uptick as Restrictions Ease Los Angeles junk removal company BumbleBee Junk has seen an increase the number of people hiring a junk pick up service like ours. As we go into spring and towards the summer months, the warmer weather lends itself to spring cleaning. That's one thing that …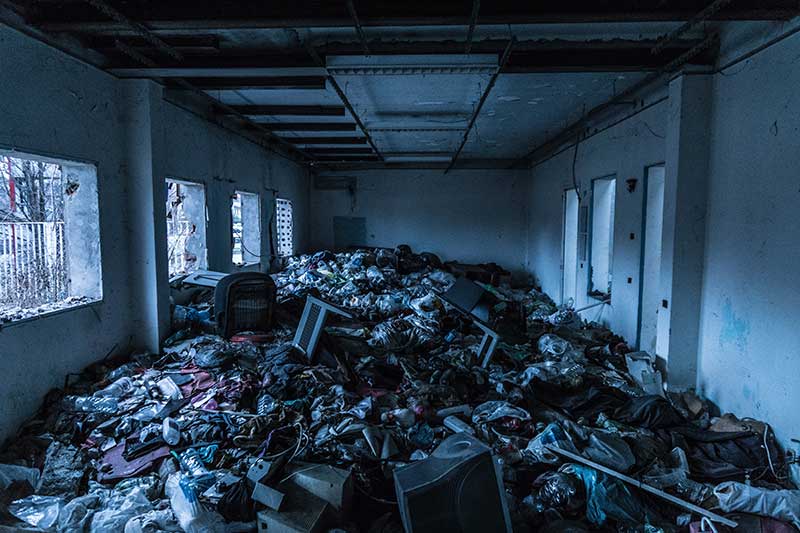 Los Angeles Junk Removal Service Sees Uptick as Restrictions Ease
Los Angeles junk removal company BumbleBee Junk has seen an increase the number of people hiring a junk pick up service like ours. As we go into spring and towards the summer months, the warmer weather lends itself to spring cleaning. That's one thing that may be contributing to people getting rid of their junk but along with that is the fact that California is slowly reopening. More people are getting the COVID-19 vaccine and there's a sense of optimism as well as coronavirus fatigue, both of which may play a role in people picking up the phone in hiring a junk hauling service.
Whether this is something seasonal or whether these things contributed to tapering off of the pandemic remains to be seen. We would like to err on the side of optimism and say that people probably feel more comfortable having someone in their home or office to pick up junk and remove it. Regardless, even at the height of the coronavirus pandemic BumbleBee Junk took all the necessary steps and precautions to make sure we limited other peoples' exposure to us as we performed our junk removal tasks at their location. And by the way, we still take these same precautions.
We also think, as we've mentioned before, that the positive psychological benefits of junk removal contribute to a healthier and happier home or office environment. That, combined with a growing sense of relief that we may be seeing the end the pandemic in our state, we think gives people the confidence to dial our phone number and bring us in to remove those unwanted items.
On a related note the housing market in Los Angeles continues to boom and housing prices continue to rise, in most cases faster than the national average. That means more people are moving into Southern California and Los Angeles area. In some cases they may be confronted with what is euphemistically called a fixer-upper. It's these types of houses need some extra work and TLC that are most prone to being full of junk. Renovating a house is already a stressful situation but enlisting the services of junk hauling professionals to empty out that fixer-upper space is going to go along way to preserving a new homeowner's sanity.
Another fact we always like to stress is that here at BumbleBee Junk the junk we haul doesn't all go into landfills. We will recycle or donate as much as possible so that too should make you feel good.
All that aside, whether it's a collective sigh of relief the people in Los Angeles are feeling, the advent of spring and warmer temperatures, the influx of new homeowners or a combination of all three, the junk removal business truly has been picking up. And for those of you who missed it, that title is a double entendre.
Junk Removal Los Angeles to Simi Valley
So whether you're living in Burbank, Van Nuys or elsewhere in the San Fernando Valley or even Simi Valley and you know it's time to rid yourself of that excess junk, call BumbleBee Junk and let us put an even bigger smile on your face. 844-647-2727.