If you are suffering from Hoarding issues, you do not have to worry anymore. With the help of the best hoarding company in Los Angeles, you can now get the most efficient service with a highly professional team. Hoarding clean-up is not an easy process and certainly not recommended the DIY cleaning. Here, in this article, you will know more details regarding the hoarding clean out, process and benefits. Let's get started.
What is Hording clean-up?
Hoarding is a kind of obsessive-compulsive disorder (OCD) that affects around 2-6% of the global population. This mental health problem is more common in persons over the age of 55.
A person with this syndrome gathers and keeps stuff that most people deem useless. Family and acquaintances of hoarders are thus driven to remove these objects to keep the place neat and ordered, resulting in conflict with the hoarder.
Why do People Hoard?
There is no obvious reason why someone might hoard. Hoarding disorder is a serious, complicated mental condition with long-term consequences for the hoarder and their loved ones. Trauma, sadness, anxiety, and OCD are among the mental health conditions that can contribute to a hoarder's obsessive collecting.
Fear of not having anything when it is required, or an intense emotional attachment to something, can sometimes cause hoarders to acquire advanced disposophobia, making reducing their collections extremely hard, and posing major and extreme health hazards in the long run.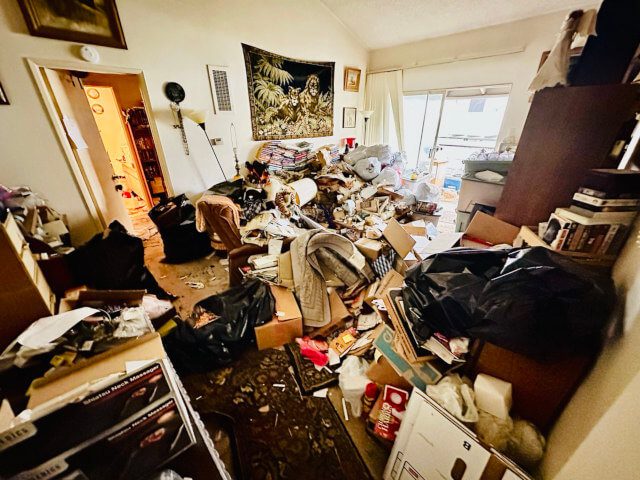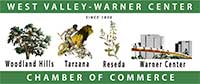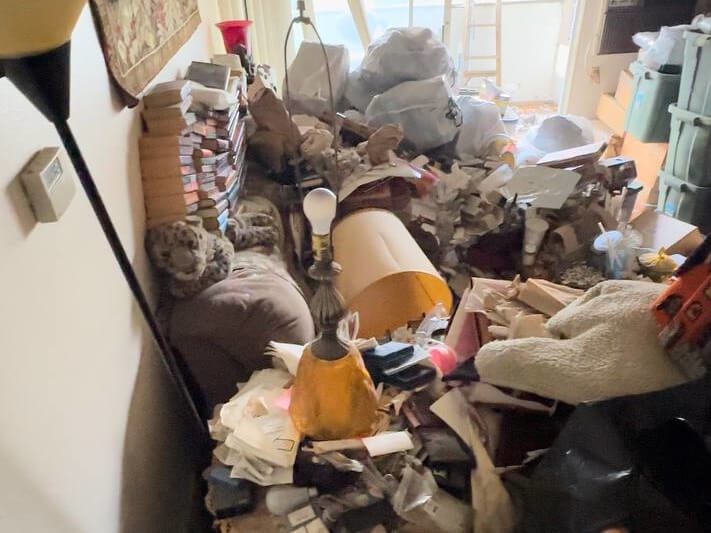 Risks of DIY Hoarding Cleaning
It might be tempting to simply toss everything away and communicate your concerns about your loved one's lifestyle in an attempt to assist them to improve their condition. Unfortunately, disposophobia's severe anxiety can make it extremely difficult for a hoarder to let go, and they are prone to become confrontational.
Even if you manage to get rid of a few items, they will go to any length to replace them to alleviate the fear of devastating loss. A hoarder house may be too risky for an inexperienced individual to enter and attempt to clean at all in severe circumstances.
Five Star review (on Google My Business)

The service was fast and efficient, I called and within two hours the rubbish was gone. A perfect service.

I needed my garage cleaned out (what a headache) Bumblebee Junk had it gone in no time. Well worth it!

If you're like me you keep putting off getting rid of stuff. My wife couldn't take it anymore so I called these guys and my excess junk is now gone. Thanks!!

Called and let them know how much junk I had. They gave me an estimate. They ended up using less of the truck because they compact things. I was very pleased with the work and would recommend them.

Good work. Needed some furniture moved out. These guys did it same day. Highly recommend.

I never used a junk removal company before but somebody said they worked with these guys. I gave them a try and wasn't disappointed. They moved out my broken wardrobe (heavy!) without a problem. Thanks.

Outstanding service. I looked for junk haulers in my area (Burbank) and found Bumblebee. Glad I did. They cleaned out my garage and swept everything clean before leaving. Thumbs up!

I needed my whole garage gutted for spring cleaning. I called around to several places trying to find the right deal. I called and talked to Steve and the price was right and they came the next day. I would highly recommend them to any family or friends!

BumbleBee Junk was awesome! They were on time, professional, quick, friendly, and honored the quote I was given over the phone. Their rates were very reasonable for the stuff I had, some of it very heavy (like car engines)! I would definitely recommend them to friends and would use them again if the need arises!

The rates were the best I got. I had old mattresses, furniture, my wife's sewing room, and more. They were on time, quick, and friendly. Thanks.
---
Reasons to choose a Professional Hoarding Cleaning Service
Here some of the common reason to hire a professional hoarding clean up service:
Excellent planning. Restoring a hoarder's house involves more than just dusting and arranging. Get a complete assessment of the problem from an expert who can provide a personalized plan.
Two heads are superior to one. Cleaning up after a hoarder is a lot of labour. Don't put off getting help until you're in too deep. Hire a professional from the start, and there will always be someone available to assist with clutter removal.
Professional counsel. Nobody, not even you, has all the answers, whether you like it or not. There may be barriers that you cannot conquer on your own during hoarder cleansing. A professional, on the other hand, would have the expertise and experience to come up with solutions for any circumstance.
Compassionate treatment. There is more to restoring a hoarder's house than merely cleaning up the debris. Hoarders deserve the non-judgmental, empathetic attitude of a professional who can assist them with making difficult decisions in a safe and respected environment.
Keep your relationships safe. The stress of a hoarding clean-up may be stressful for all parties involved. Having difficult talks with a loved one will be much simpler if you have a professional to take you through the process and help mediate the issue.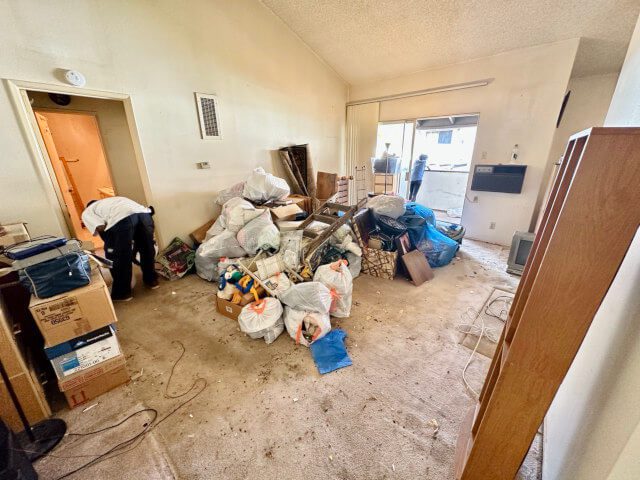 ---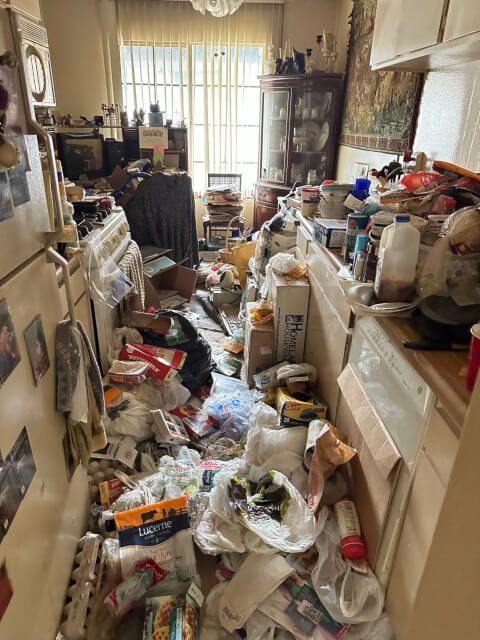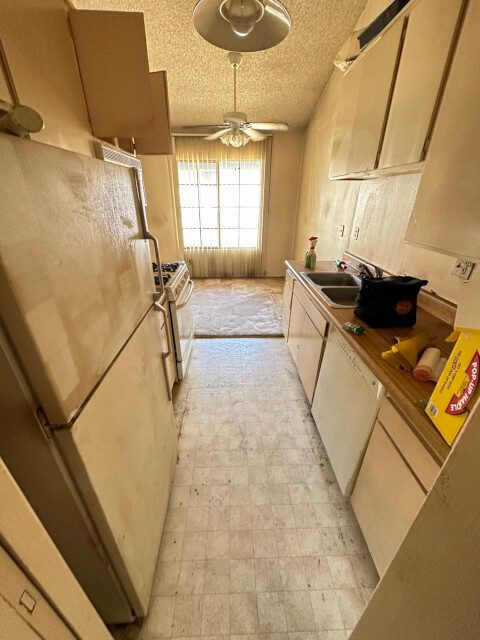 Advantages of Hiring a professional Company
Discretion: Without the correct training, protecting your privacy during a total remodel of an overcrowded house can be difficult. The correct expert team will be able to help you without bringing too much attention to themselves.
Save time: Cleaning up the clutter that collects in a hoarder's house might take much longer than you think. Getting assistance from a team of qualified specialists will surely expedite the process.
Safety First: The effects of a significant hoarding stockpile might have a negative influence on the home's safety. Hoarding cleanups can be hazardous because to fire threats, tripping hazards, and probable structure damage. A specialist will understand exactly what has to be done to keep things safe.
Peace of mind: Worrying about the health of a loved one is hard enough. When you employ a skilled expert, you can relax and let them worry about getting the job done.
Why choose BubbleBee Team?
Because of our huge resources and training, the BumbleBee team is very educated, qualified, and adequately equipped to manage even the most serious and extreme hoarding cases. So, whether it's a basic Junk/Garbage Removal, de-cluttering and re-organizing, or a full restoration of the house, we'll take charge and get things back on track for everyone involved and impacted.
We are Extreme Cleaning experts. Our Experts have been educated in a variety of restorative and catastrophe cleaning circumstances, including obsessive hoarding clean-ups. Our executive team has diverse expertise, particularly in the medical and health-related industries. They will collaborate with you to develop a comprehensive strategy for cleaning the hoarder's house. Furthermore, they have the necessary tools and equipment to complete the task quickly and correctly the first time. We have highly trained team members.
Things to do after the clean-up
Hoarding clean-ups aren't something you do once and forget about. It's critical to provide your loved one with the resources they need to prevent merely collecting another hoard. Organizing the house so that everything has a place, and every need is met is an excellent way to assist hoarders in maintaining a clean environment. Making and sticking to a cleaning routine with them can also help establish good behaviours. Most importantly, make sure to check in regularly to let them know they have your support.
Conclusion
There is no shame in requiring assistance, especially when so much is at stake. If you feel a loved one has a hoarding problem, calling a professional for the best hoarding cleanup service is the greatest thing you can do to help them. Get the help today!