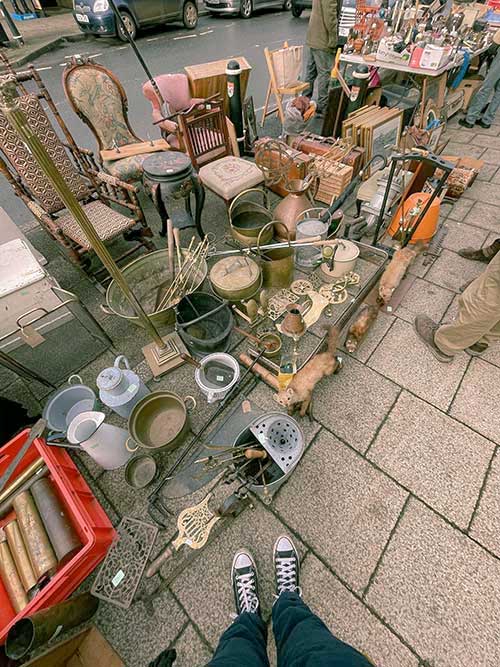 Burbank Junk Removal
Bumblebee Junk has proudly served the residents of Burbank for many years and have handled almost every type of junk hauling service in the city. Burbank is only 5 minutes from our office so our junk removal team knows the city very well. In fact, we're practically a part of it.
We have dealt with many Burbank homeowners so we know each area of your city intimately. If you have an excess of junk that you need to get rid of, call Bumblebee Junk today for the most junk removal company in the Los Angeles area.
Our team only a phone call away. We like to think of ourselves as the preeminent local junk removal company since we're here on Tuxford St. in Sun Valley, your next-door neighbor. Whether you're looking for junk pickup at your home or office, help with bulky item pickup or removing the trash and debris that accompany construction or demolition, BumbleBee Junk has you covered. So when you're faced with a mountain (or molehill) of junk, you know who to call!
Call today for a FREE price quote! 844-647-2626
How Much Does it Cost to Have Junk Removed in Burbank?
The first question most Burbank residents ask is what will it cost to have my junk hauled away. There are other aspect of our business, as well, which we will address here.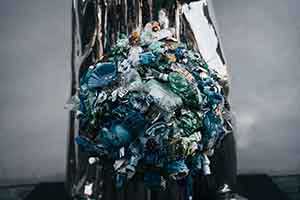 Pricing: The cost of junk removal service is based on how much you have and how much of our truck your load will fill up. Our pricing page goes into detail about partial and full truckloads but you might spend a couple hundred dollars on average. Note that we beat any competitor's recent quote and have downloadable coupons to help you save even more money.
House Cleanout: One of the primary reasons people call on us is to totally clean out a cluttered or jam-packed home or garage. Over time many people use their extra rooms or garage as a storage facility and eventually run out of space. For basic peace of mind (and a place to park your car!) or when moving and selling a home, cleaning out a garage or house is vital.
Bulky Item Pickup: Demolition debris, old furniture or appliances and a host of other "stuff" accumulates when you remodel a hose or office and it needs to be removed. You may need to dispose of an old stove, fridge or microwave, maybe old carpet, demolished drywall or other materials.
Construction: The same principles apply to building as to other areas. There's always going to be leftover junk materials when in the building process that need to go somewhere. By hiring a service like ours you have extra hands that can remove that debris and get it out of the way. Unlike dumpster rentals, we'll go through all the junk we take away and recycle as much as possible.
When you find you need junk removal services in Burbank, CA, pick up the phone and call the junk pickup professionals at Bumblebee Junk. When you call, we'll arrange a time to pick up your junk, trash, debris, detritus or whatever you call those things that you need hauled away.
As we say, we are professionals. That means your junk gets removed and your home or office is left spacious and clean. It doesn't matter if your junk is those old CDs gathering dust in your garage or the ancient refrigerator you've got to get rid of, BumbleBee Junk can handle it. Our team has the equipment and experience to haul away the largest loads—or a small pile. Our fleet of trucks and trailers is ready to cart away that junk that's taking up space (and affecting you psychologically). Once we've removed it your areas are swept clean allowing you to breathe easy and enjoy the extra (clean) space that your junk used to occupy.
Why You Need Junk Removal in Burbank
Low Cost Junk Hauling
Burbank home or office, we'll be there to remove your junk. From boxes to old clothes. Old appliance removal to mattress removal. If it's something you no longer want or need it's "junk" and we'll take it away.
With your home or office, as we mentioned, the longer you occupy a space the more material things you collect. We all dispose of smaller items every day as we use things like toothpaste or magazines. Some of our material will be recycled, but it's the larger things, so-called "durable goods" like refrigerators or sofas that require extra work to remove. Bumblebee Junk can be those helping hands because we're the junk removing professionals. We'll be there to remove your junk. From boxes to old clothes. old appliance removal to mattress removal. If it's something you no longer want or need it's "junk" and we'll take it away.
We're also the best value in the Burbank area. You can save hundreds using BumbleBee Junk. Talk to our friendly staff to schedule a time for a bulky item pickup. We are committed to customer satisfaction and will do WHATEVER it takes to exceed your needs. If we need to meet on-site, we'll do so to determine your needs and provide you with a free quote and let you know exactly what we'll be doing. Our junk removal business depends on customer satisfaction. Let our trained team exceed your expectations! Contact BumbleBee Junk today for a FREE junk pickup quote
Sample Junk Removal Items
About BumbleBee Junk
Sun Valley, CA based BumbleBee Junk has been serving the San Fernando Valley for years and is comprised of team members who know how to handle rubbish, trash, garbage, waste or just plain junk. We have the skills, the equipment and the customer service to handle any removal job, large or small. All you have to do is contact us so that we can give you a FREE price quote and be ready willing and able to haul your junk away. We can pick up junk for any location in Southern California but our neighbors in zip codes such as 91501, 91502, 91503, 91504 or 91505 (hey, even 91522) know that we're just around the corner waiting to help.
Nearby Hotels in Burbank, CA
Holiday Inn Burbank Media Center
Hilton Garden Inn Burbank Downtown
Coast Anabelle Hotel
Safari Inn
Nearby Restaurants in Burbank, CA
Tallyrand Restaurant
Lancers Family Restaurant
Another Broken Egg Café
Nearby Attractions in Burbank, CA
Nickelodeon Animation Studios
Walt Disney Studios
DeBell Golf Course
Directions from Burbank, CA to BumbleBee Junk:
Reviews
---