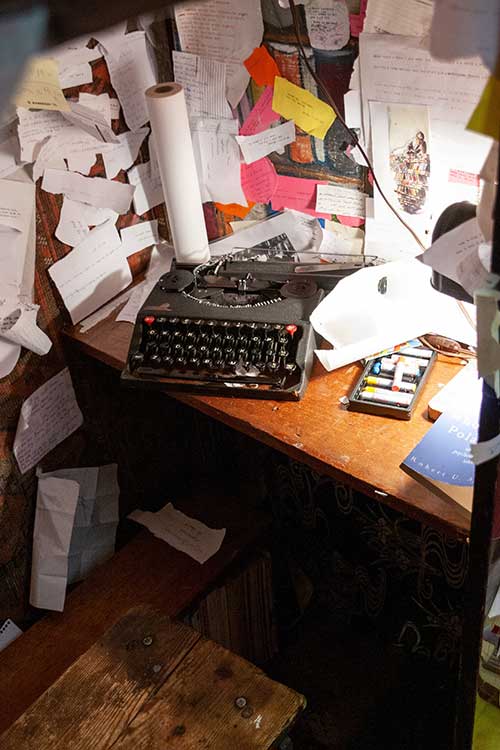 Junk Hauling Company in Sun Valley, CA
Junk removal Sun Valley has only one definition: Bumblebee Junk. We consider ourselves the best Sun Valley junk removal service, with the most competitive prices and best customer service. We service all of the San Fernando Valley from our location in Sun Valley, CA. Just call us and we'll be at your location whether that's Van Nuys, Chatsworth, Studio City or Glendale. Our service area also includes the San Gabriel Valley and points west as far as Thousand Oaks or Ventura. Simply phone us or set up an appointment online and we'll take care of the rest.
Sun Valley Junk Pickup
Sun Valley, CA is located just to the northwest of Burbank, CA. It is part of the city of Los Angeles. The population of Sun Valley is about 75,000 which means there are 75,000 men, women and children all in the process of accumulating junk. Old appliances, furniture, toys, etc. all pass their useful lifespan at some point and become junk. When the amount of junk you accumulate becomes too much or starts to interfere with your life, your space or your sanity, you'll need to find a professional junk hauling company in Sun Valley. That's us, Bumblebee Junk.
The folks at BumbleBee Junk are junk hauling and pickup experts. In addition, every person on our team is dedicated to superior customer service. We know there are other Sun Valley area junk removal businesses and that's why we are committed to satisfied customers. That's the only way we can continue to grow our business and serve even wider areas of Southern California. We want you to chose us because we will treat you right. And we're going to tidy up that junk-filled area once we've eliminated the junk. For large items, especially, that's where we shine for you. We can take that ancient stove off your hands when you remodel or remove an old refrigerator with ease. But it's not just huge items, anything you need hauled away is no problem. We'll help you with matress removal, furniture removal and things like old CDs or records, boxes, old lamps, etc. Our helpful team can remove whatever you need. We have the fleet of vehicles to take care of anything. Of course there are certain items that we can't remove (see our home page for the list of hazardous materials), but anything else in Sun Valley is fair game.
Residential or Commercial Sun Valley Junk Removal
Junk Hauling You Can Afford
Sun Valley residents that are in the process of moving (in or out) as well as realtors or business owners should give us a call to help get that house or office in shape to be listed. We'll come right to your door to remove all the junk you need gone. From removing old clothes, old electronics or obsolete office equipment, we're the junk removal firm to call for quick and courteous pickup.
Aside from our stellar customer service, hiring BumbleBee Junk saves you money. We purposely chose Sun Valley, CA as our headquarters to keep our overhead low. We are the local choice for junk hauling and we don't spend a lot of money on marketing so we don't have to pass those extra costs on to our customers. That means our Sun Valley neighbors can call us and know that they'll be able to keep some extra cash in their pockets instead of handing it over to those other junk removal guys. Want to get rid of the junk that's driving you crazy and save some money in the process? Call our helpful team to set up a junk removal date. We will go above and beyond to win your business. We want great word-of-mouth referrals. We'll come to your Sun Valley, CA home or office and give you a FREE quote on our junk removal service based on the amount of junk you have. That junk could be gone the same day! If you live or work in Sun Valley and need to have your junk whisked away, call Bumblebee Junk at 844-647-2727 today!
Some Sample Junk Removal Items
Construction debris removal
Furniture removal
Demolition debris removal
Office equipment removal
Old appliance removal
Mattress removal
Furniture removal
Click here for a list of acceptable items for junk removal
Other Areas we serve:
Los Angeles Junk Removal
Junk Removal San Fernando Valley
Junk Removal Van Nuys
Junk Removal Simi Valley, CA
Los Angeles Junk Removal
Junk Removal San Fernando Valley
Junk Removal Van Nuys
Junk Removal Simi Valley, CA
Studio City, CA
Junk Removal Burbank
Directions from Sun Valley, CA to BumbleBee Junk:
© 2021 Bumblebee Junk