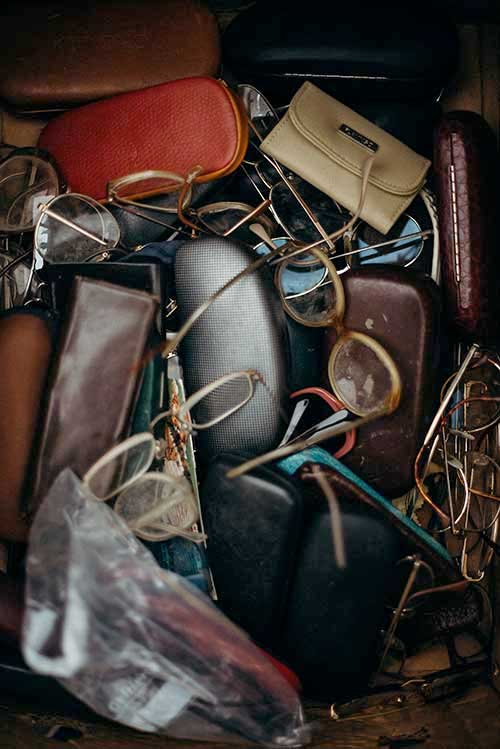 Junk Hauling in Los Angeles and Environs
Los Angeles junk removal is what we are. We pride ourselves on being the best Los Angeles junk removal company because we're located in Los Angeles (Sun Valley, CA to be exact). Whether you're in the market for junk pickup at your Los Angeles office, home, assistance with bulky items or removing the debris and trash that go with demolition or construction, BumbleBee Junk is here for you. All of greater Los Angeles is within our junk removal service area so when you have a little or a lot of junk you need hauled away, call us at (844) 647-2727.
Junk Pickup Los Angeles
When you see that you've accumulated more junk than you need or want (if you're having trouble moving around your house or office) and need junk removal services in Los Angeles, CA, use that telephone and call your junk pickup professionals here at Bumblebee Junk. When you contact us, we'll schedule a time to pick up your garbage, trash, junk, debris or whatever name you choose for the items that you want removed.
We are junk removal pros. What that means to you is we remove your junk leaving your home or office clean and free (and beautifully devoid of junk). Regardless of whether your junk is old appliances, a ratty old couch, a pile of old DVDs or obsolete electronic equipment you need gone, BumbleBee Junk can take care of it. Our experienced team has the know-how and equipment to whisk away whatever it is you want eliminated. We have our own fleet of trailers and trucks dedicated specifically to junk removal and we're ready and able to remove that junk from your home, office or rental space. After we've removed all that you want gone, we take the time to clean those areas, making you feel good about your new-found, junk-free space.
Residential and Commercial Los Angeles Junk Removal
Lower Priced Junk Hauling
Los Angeles office or home, one call and we'll be at your door to remove the junk that's driving you crazy. From removing mattresses to appliance removal, old clothes or that ancient TV, if it's junk to you, it's junk to us and we'll be glad to take it away.
We also think we can save you money. Sometimes hundreds compared to some big-name junk removal companies. We don't spend a fortune on marketing and as a result we don't need to pass that cost on to you, the consumer. You can save hundreds using BumbleBee Junk. Chat with our staff and find out how friendly they are. They'll be happy to schedule an appointment for junk removal in Los Angeles, San Fernando Valley and as far as Thousand Oaks or Simi Valley. We are dedicated to happy customers and going that extra mile (or two!) to meet all your junk removal needs. If an in-person meeting in necessary, we'll come to your location to find out your needs and give you a free price quote. You'll know exactly what to expect from us. Our L.A. junk removal business has always been based on satisfied customers and it's the reason we've been so successful. Let the pros at BumbleBee Junk turn you into another satisfied junk removal customer!
Sample Junk Removal Items
Office furniture, equipment or machines
Appliance Removal
Old Patio Furniture Removal
Mattress Removal
Demolition Debris Removal
Click here for a list of acceptable items for junk removal in Los Angeles
Other Areas we serve:
Junk Removal San Fernando Valley
Junk Removal in Simi Valley
Junk Removal Van Nuys
Studio City, CA
Directions from Los Angeles, CA to BumbleBee Junk:
© 2021 BumbleBee Junk