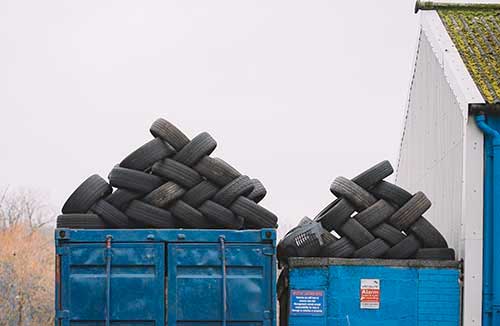 Junk Hauling in Simi Valley
"Junk removal Simi Valley" is our bailiwick. We consider ourselves the top Simi Valley junk removal company, the lowest cost and the most courteous. We serve Simi Valley from our location in Sun Valley, CA. It doesn't matter to us if you need us for junk hauling from your Simi Valley apartment, rental unit, house or office or need a bulky item pickup or disposing of debris from construction or demolition. BumbleBee Junk is able to assist. We help a great deal of Simi Valley customers with our junk removal know-how, so whether there's a yard full of junk or a pile on your patio, call us at (844) 647-2727.
Simi Valley Junk Pickup
Simi Valley is the area of choice for so many Southern Californians. Just like everyone around the world, Simi Valleyites seem to collect an abundance of "stuff" in the course of a lifetime (heck, in the course of only a few years for some!). Sooner or later those things wear out, get broken or otherwise become junk. Sooner or later you're going to need the services of a professional junk removal company. If you're looking in Simi Valley, BumbleBee Junk will be on your radar. Call the expert junk haulers at BumbleBee Junk. When you call, we'll arrange an appointement convenient for you so we can remove your junk fast.
The people at BumbleBee Junk are junk removal and hauling experts. Not only that, each and every team member takes your satisfaction seriously. When you employ us you're getting efficient and friendly junk removal. We also go the extra mile to make sure the space we remove junk from is cleaned up. We don't care at all if what you think is junk is an old DVD set, an old mattress, worn-out furniture or non-working machinery. If you need it out of there, BumbleBee Junk is ready to help. The courteous BumbleBee team has the wherewithal and equipment to haul almost anything you want removed from your property. We pride ourselves on having our own trailers and trucks whose specific purpose is junk removal and we'll look forward to your call to help you with office or household junk. When our junk removal job is done, We'll make sure we leave that area clean and uncluttered.
Commercial and Residential Junk Removal Simi Valley
Lower Price Junk Hauling
Simi Valley homeowners, business owners or rental agents, give us a call. We'll be at your service to come remove all the junk you're struggling with now. From removing old stereo sets to old clothing or antiquated electronics, if you say it's junk, it's going to be gone in a snap.
Using BumbleBee Junk saves money, as well. Hiring BumbleBee Junk is great because our overhead is so low. Those multi-state junk removal companies need to pass their marketing costs along to. You can save a tremendous amount using BumbleBee Junk. And wouldn't you rather keep that cash in your pocket? Give our friendly staff members a call and they'll be more that happy to arrange your junk removal date in Simi Valley. We are focused on satisfied customers and will go above and beyond to make sure you're one. Positive reviews by customers keep us going and they're a big reason we have grown. Should we need to meet with you beforehand, we'll come to Simi Valley, figure out what you need and will give you our always free junk removal price quote. You'll be completely informed on what service we will do at your home or office. Our Simi Valley junk removal service came about because of the scores of happy customers we've helped over the years. It's one big reason we have expanded year after year. Let the professional team at BumbleBee Junk make you another happy junk removal customer!
Sample Junk Removal Items
Demo debris removal
Office equipment removal
Old appliance removal
Mattresses removal
Old Patio furniture removal
Click here for a list of acceptable items for junk removal
Other Areas we serve:
San Fernando Valley Junk Removal
Junk Removal Burbank
Van Nuys Junk Removal
Junk Removal in Los Angeles, CA
Directions from Simi Valley, CA to BumbleBee Junk:
© 2021 BumbleBee Junk