The Reason Behind the City's Name
Studio City, California has a rich history which, like every other community in the San Fernando Valley, begins pretty much with the arrival of Spanish Explorers in the 16th century and the expedition led by Junipero Serra in the 1700s. Fast forward to the turn of the 20th century and we find that this area of land was purchased (in 1913) and owned by James Boon Lankershim whose name lives on in Lankershim Blvd which runs through much of the Valley.
Why the name Studio City? Today we may think that the movie studio nearest this part of the Valley is Universal Studios or perhaps Warner Bros. in Burbank but in 1927, film pioneer Mack Sennett built a studio here on 20 acres of land. Hence the name Studio City. In fact the studio is now the CBS Studio Center and was and is the site of many famous television shows.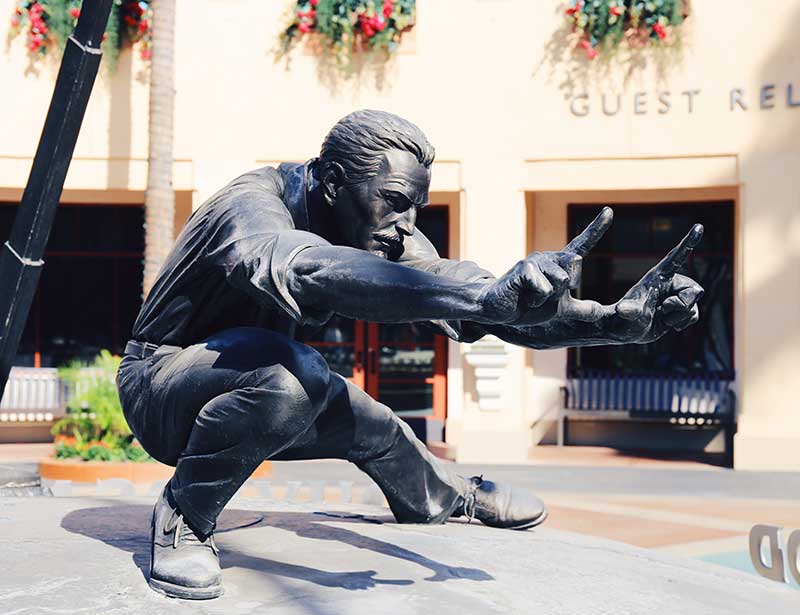 The area has become one of the more desirable neighborhoods in which to live because of its proximity to Hollywood and West Los Angeles which are a short drive away via roads such as Laurel Canyon or Coldwater Canyon. The area is considered somewhat trendy and is or has been home to many celebrities both past and present including the likes of George Clooney, Selena Gomez, and Eddie Van Halen.

Studio City is also home to iconic businesses and restaurants such as the Sportsman's Lodge which itself has been featured in several movies and TV shows.
The average income for most living in this area was around $80,000 (from 2008 statistics) and has more than likely increased substantially since then. Having more disposable income means in most cases the acquisition of more "stuff." We use the term to denote everything, especially things that have a limited lifespan or which tend to be replaced after some period of time like appliances or clothes. Any time someone moves into a space for the first time they tend to redecorate which means a lot of things are removed from the house or apartment and need to be disposed of.
Winding Roads Make Junk Removal a Challenge
Since Studio City is so close to our headquarters in Sun Valley, we of course deal with a lot of junk removal in Studio City. It's one of the more challenging locations for junk removal when servicing those homes that are located in the hills. The serpentine roads that wind up and down the hillsides south of Ventura Blvd can be pretty narrow at times. However, our junk hauling team includes skilled drivers and we have always managed to negotiate the twists and turns of Studio City's hillsides.
If you reside in Studio City and are in need of a local junk removal company, give Bumblebee Junk a call at 844-647-2727. No matter which part of Studio City you live in, hauling your junk away is never a problem for our trained and courteous workers. We'll see you soon!
Other Areas we serve:
Junk Removal Van Nuys
Los Angeles Junk Removal
Junk Removal San Fernando Valley
Junk Removal Simi Valley, CA
Junk Removal Burbank